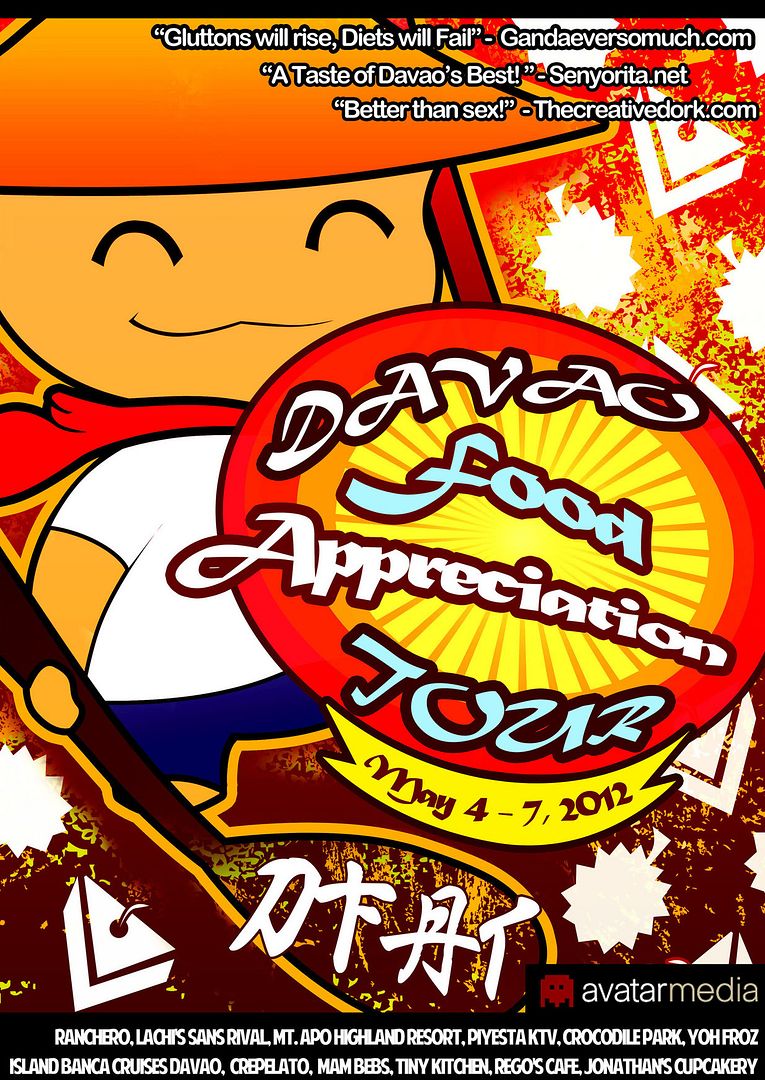 Heard about DFAT (Davao Food Appreciation Tour) two years ago when Ria Jose became a contact in Facebook and I was added in the Davao Bloggers facebook group. It took me weeks to think if I'll join or not because I was considering about some things. To cut the story short, I wasn't able to sign up for the event. I had regrets for not signing up (though submitting my intention to join is not an assurance that I will be considered for the event because the organizers has to screen the "applicants") but at least I could have a slim chance of joining had I submitted my application.
From then on, I told myself I SHOULD join the next DFAT. So when DFAT organizers opened the application for DFAT 2012 late last year, I immediately signed up (with the encouragement of Ria – thanks much Ri!). Thankfully, I was considered to the event along with other food and travel bloggers around the country (though half of me is sad because hubby won't be joining the event and this will be the first blogging event I will be attending without him. Talk about being too dependent eh? Or separation anxiety, perhaps?LOL.)
DFAT will take place in Davao Region from May 4-7 with the following activities:
MAY 4, 2012 (Friday)
MAY 5, 2012 (Saturday)
MAY 6, 2012 (Sunday)
MAY 7, 2012 (Monday)
The brilliant minds behind DFAT are the following:
Thanks in advance for their hard work to make this event possible.
Now I am beyond excited (and I say it again, a bit sad because hubby won't be with me) during the 4-day activity. I am sure it will be a lot of fun though. Good food and good times with other bloggers for the next 4 days! Yay!